6 Month Curriculum : You'll take a deep-dive into the inside-out understanding and how to facilitate profound transformation in people's lives.
Monthly LIVE Q&A: You'll get all your most pressing questions answered every month in a live call with Joshua and your peers.
Private Online Community: You'll get to connect with other students and alumni, make friends and support each other along the way
Lifetime Access: You get lifetime access to the course, private members area, community and all materials along with all future updates and upgrades.
Private Mentoring: You get one private coaching call per month with a TCI Coach over the 6 months, designed to support your over-all development. Private mentoring with Joshua is available for those who choose to go with "The Apprentice" path.
Tuition: The tuition for the 6-month Transformative Coach Training is $4500 if you invest in full. You can also choose to take advantage of their easy 10-month payment plan of $495 per month.
TCI is the only online Transformative Coaching training in the world!
You can take this exclusive training and learn from anywhere in the world!
Whether you're traveling, have a full-time career, are a busy parent, or you're in a life transition, the Training is designed to easily fit your lifestyle.
You can access the material on your computer, tablet, or smart phone. All you need is an internet connection.
TCI created a user-friendly online experience that makes learning effortless and enjoyable. This is the way to study and advance your career – in your own time, and at your own convenience.
Career Opportunities
Now is the best time to begin your exciting new career as a Transformative Coach.
According to Forbes.com, the personal coaching industry is a two BILLION dollar a year industry. There are currently (approximately) 53,000 coaches worldwide who are bringing in a sum total of 2.356 billion dollars!
According to the National Post, "Coaching is the second-fastest growing profession in the world, rivaled only by information technology."
What this means is that people are definitely looking for, and paying for, personal coaching services that, with the right education, you can provide.
Coaching isn't a fad. It has steadily grown over the decades and will continue to grow because the demand for change, in a rapidly changing world, is only going to accelerate.
There are few career choices today which can be said to be totally recession- proof. Coaching is one such option.
TCI's Story
What began as an awakening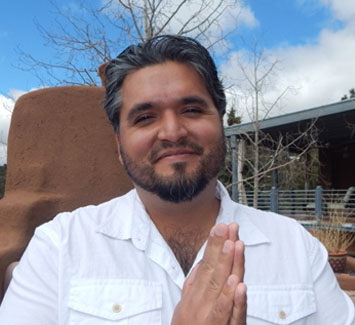 Early on in his career as a coach, Joshua experienced a profound spiritual awakening. This awakening into our True Nature also led him to the realization that coaching could be used as an authentic, non-religious and powerful tool for the healing, transformation and awakening of consciousness. Over the next few years, Joshua integrated ancient spiritual teachings with modern psychology, and received on-going insights during his meditations, to develop a unique way to coach "from" this broader perspective. What came through was totally unprecedented. Clients reconnected with their own inner guidance, rediscovered their Innate Well-Being, activated dormant potentials, released life-long fears and traumas, and discovered themselves to be more than they ever imagined.
Became a calling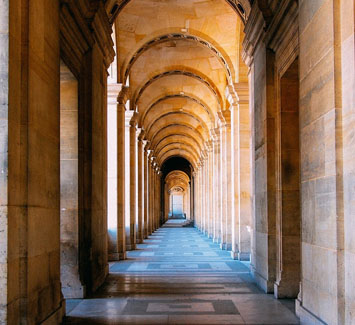 These transformative experiences urged Joshua to see if there were any coaching institutes that focused on coaching as a path for the realization and actualization of our True Nature. As he had suspected, there were very few. And out of those few, most had religious agendas or new age theories that didn't align with Universal Truth – that which is true for all human beings, regardless of background, culture, denominations or beliefs
This led to a series of visionary experiences that culminated in Joshua heeding the call to create an institute of higher learning that would integrate universal spiritual wisdom teachings and practices with modern inside-out psychology and proven coaching methods.
Which struck a chord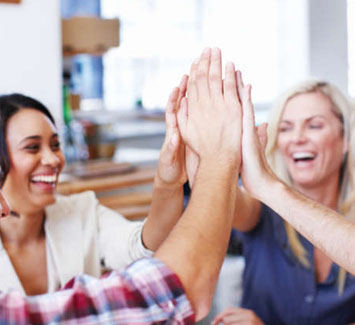 In 2017, Joshua invited a small group of people to participate in this unique training.
And something magical happened. The students, which consisted of university teachers, yoga instructors, functional nutritionist, success coaches and sports coaches, all experienced an irreversible inner transformation and awakening that opened them up to a whole new understanding of the nature of reality and the human experience.  Many reported that what they learned was the "missing link" that allowed them to take their coaching and lives to a higher level of fulfillment, joy, ease and impact.
And became an online school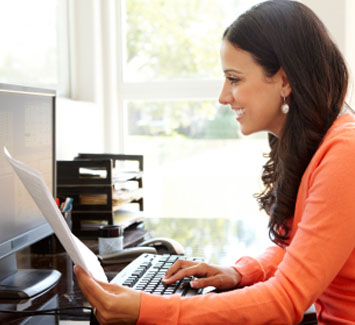 Seeing these reports and the impact this training was having on students, Joshua, as well as students, felt that this is a coach training who's time has come. In January of 2018, the Transformative Coach Institute was born. Although there are other trainings that certify coaches in "transformative coaching", the Transformative Coach Institute was created to re-define what transformative coaching is as a method that integrates both spiritual and psychological processes for inner awakening, healing and unleashing human potential.
TCI's Mission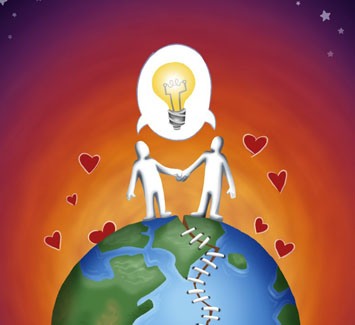 To raise human consciousness and well-being through individual awakening and transformation.
TCI envisions, works towards and embodies a world where human beings have awakened to the love and wisdom of their True Nature. They envision, work towards and embody a world where human beings have relinquished victim consciousness and are free to blossom into their full creative potential.
They do this through their unique, online coach training which:
1. Provides students with the principles and practices to transform their consciousness, their lives and their world from the inside-out
2. Develops students into ground-breaking leaders who are skilled in the art and science of transformative coaching; who can effectively guide others to blossom into their ultimate purpose and potential in life, thereby, making a ripple effect that uplifts all of humanity.
This training is specifically designed for those who want to work professionally as a Transformative Coach. I believe TCI created something truly innovative, grounded and transformative. Their grads report that the training was the "missing link" that activated their coaching abilities and practice. Hear what they have to say.
SHAE BRYANT
Pilates/Yoga Instructor & Transformative Coach
"This is one of the most powerful, impactful and transformative training I have ever done (and I've done a ton!) The TCI Transformative Coach training is for anyone who wants to expand their spirituality by leaps and bounds. It's for those individuals who want to see a tangible, sustainable transformation in their understanding of this world and our place in it. Basically, this is a match for anyone who wants to heal themselves and perhaps assist others in healing too. If you are a health care professional, then this is very much a match! And if you have an interest in becoming a life coach of any kind, then this program is definitely for you."
ANGIE KING-NOSSEIR
Functional Nutritionist & Transformative Coach
"I had been certified as a Transformative Coach before Joshua's training, and the difference now is like night and day, regarding the level of service that I provide my clients and my own level of grounding. Six months after finishing my certification, not only am I working with only ideal clients, my business is financially sustainable and profitable, and I'm not overworking myself. The way Joshua guides students to set up their programs and choose rates is brilliant and truly a breath of fresh air. I am no longer wrestling with myself over what to charge, and I have clients who gladly pay my fees. Nowadays, my clients feel deeply seen, heard, served and transformed through our work together, so there is no question about the value of the work we do, which is truly priceless. This experience has been deeply transformative for me in all aspects of my life!"
PRISCILLA BENAVIDES
Women's Transformative Coach
"This program has had an impact on everything, not only my coaching, but my life! The newfound awareness and insights have allowed me to fully show up for my own life and grow in ways I could never have imagined. This in turn has made an impact in my Coaching practice, allowing me and my clients to go deeper with our sessions in an effortless way and allowing for new insights and inner wisdom to emerge. This is not "another coaching toolbox" – it is a way of Being. It is an awareness that, when seen and acknowledged, radically transforms one's life from the inside out! I'm truly grateful! It has made such an amazing difference in my personal and professional development!"
GABRIEL NOSSEIR
Transformative Sports Coach & Consultant
"This training is phenomenal! I greatly appreciate any knowledge that raises my level of consciousness and that I can use to help others do the same. The "Inside-Out" understanding and coaching method separates this program from traditional coaching and is truly amazing. I HIGHLY recommend anyone take the same journey I have with Joshua. Life for me is much more enjoyable because of the depth I have gone to with this course."
ALEJANDRA LOPEZ
Women's Transformative Coach
"For me, this training has been transformational from the inside out.  I literally woke up one day, and realized that nothing is written in stone and that I could create another reality. It has made me a better professional, a better communicator, teacher and, for the first time, a true coach. I feel more prepared to guide people in the best way possible to help them achieve true transformation and keep on with my own transformation as well. I definitely recommend it more than any other course I have ever taken!"
A Transformative Coach…
FACILITATES authentic, reflective, healing and life-changing conversations that awakens others to their True Nature and the Inside-Out nature of reality.
ASSISTS others in letting go of any unresolved thought-patterns, judgements and beliefs that limit, restrict and obscure their freedom, love, clarity and wisdom.
RECOGNIZES the infinite, creative power within and supports others to reconnect with that power to heal, transform and elevate every aspect of their lives.
GUIDES and supports others to be all they can be and blossom into their ultimate purpose and potential in life.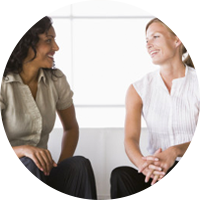 What makes a Transformative Coach unique?
Our entire experience of life is being created, moment-by-moment, from the inside-out, not the outside-in. This simple, yet profound, understanding allows Transformative Coaches to bring out the best in people and raise their over-all level of clarity, freedom, consciousness and well-being.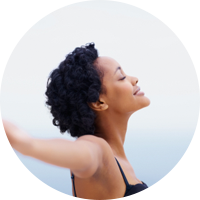 Why become a Transformative Coach with TCI?
You'll positively transform your consciousness and your life while receiving comprehensive coaching skills and business development training. Our Transformative Coach Training Program provides you with life-changing principles, practice and tools to make a living assisting others in transformation.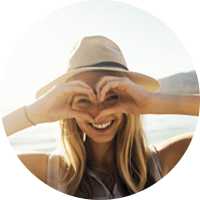 Why is now the best time to become a Transformative Coach?
The world is going through a profound transformation of consciousness – from an egoic state of consciousness to an awakened consciousness. Our training is designed to initiate and accelerate the awakening process within you and show you how to facilitate healing and transformation for others.
You want to make a living doing work you love.
Enjoy a fulfilling career where you can do work that aligns with your heart and makes a meaningful contribution in people's lives.
You want to enjoy unparalleled career flexibility.
Build your dream coaching practice – part-time, full-time, in-person, online… it's totally up to you.
You want to be prosperous and earn a generous income.
You can start seeing paying clients 4 months into the program, and graduates can charge $100 – $300+ per hour for their services.
You want to experience a radical shift in consciousness.
Discover a new paradigm that unlocks your mind for greater happiness, success and fulfillment from the inside out.
It starts within you!
TCI students and graduates are inspired beings who have been called to become a beneficial presence on the planet.
Their mission is to raise human consciousness and well-being, one transformative conversation at a time. They envision, work towards and embody a world where human beings have developed an understanding of the inside-out nature of their experience and thereby relinquish victim consciousness and blossom into their full potential.
The transformed world we all seek, starts within our own consciousness. It starts within you.
A Transformative Coach is…
An insight catalyst
A spiritual midwife
A healing presence
An awakened consciousness
A guide to innate wisdom & well-being
Transformative Coaches facilitate authentic, reflective, healing and lifechanging conversations that guide people back home to their Innate Wisdom, Clarity and Well-Being. Clients walk away with a clearer mind, an ability to live life more fully and a deeper understanding and awareness of the love, wisdom and well-being that is their true nature.
A successful Transformative Coach is energized by serving others, and is passionate about unleashing human potential.
Being a Transformative Coach myself I can wholeheartedly agree with Sydney Bank's words:
'We have the most wonderful job in the world. We find people in various stages of sleep. And then we get to tap them on the shoulder and be with them as they wake up to the full magnificence of life."
Love & Blessings,
Luna Joy
Founder of Young Yogis® Academy| Creator of Yogadance® Kids Method | (Kids) Yoga Instructor | Biodanza/Vitaldanza Facilitator | Waldorf Primary School Teacher | Teacher Trainer | Well-being Educator | Transformative Coach | Cat and Ice cream lover | Dutch | Traveling House sitter| Wife and Mother
www.lunajoycoaching.com